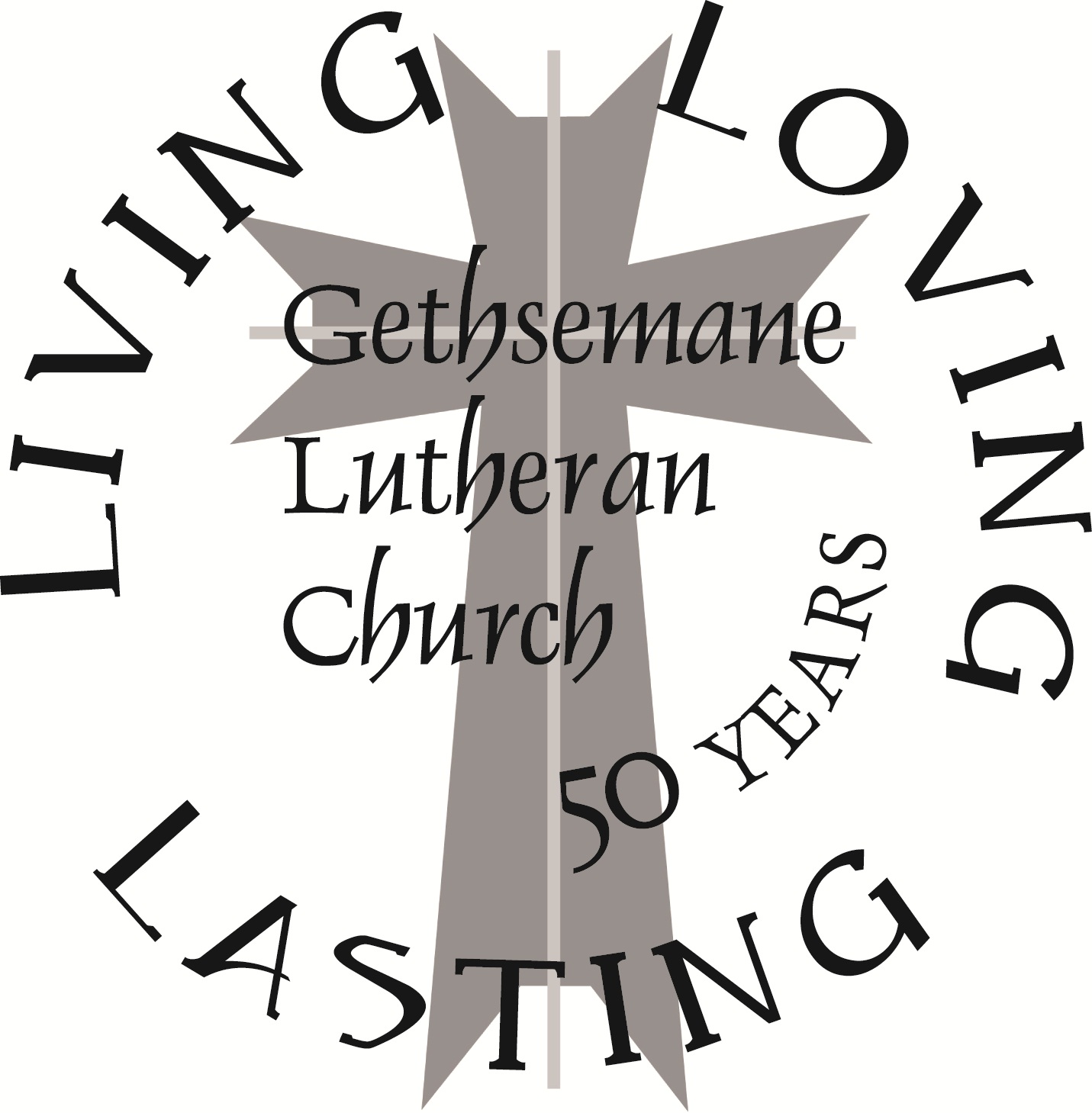 People who walk often through the doors of Gethsemane Lutheran Church become special. They want a relationship with God. They want to come together with others who want the same. God treats them well here.
WHAT WE BELIEVE
Since God made each of us, we trust him to protect us and provide for us. Since God knows what we all are about: we miss a lot, act selfishly, and cannot be perfect, we thank him that he still loves us. He sent His Son, our Lord Jesus Christ, to live with us and rescue us from sin and evil, forever, by his death and resurrection.  As the Bible puts it, "He [Jesus] was delivered over to death for our sins and was raised to life for our justification."  (New Testament, Letter to the Christians at Rome, Chapter 4, verse 25).
The God we know is the God revealed in the Bible, One God in Three Persons, the Father, the Son, and the Holy Holy Spirit, which is what we mean by the term "Trinity."
We trust God to encourage us and to be with us always.  We come through the doors of Gethsemane believing that the Holy Spirit will deliver forgiveness and strength to us directly and personally. Such strength we cannot find in the world, only in the Word of God, in Holy Baptism, and in the Lord's Supper, which communicate to people the Gospel of Christ, that he is our salvation and strength. Our worship is central to that, because it is what we call a "Divine Service", God taking time to speak to us and listen to us. That is why we feel special in this place.
We also firmly trust Jesus to come from heaven and bring a new heaven and a new earth for us to share, an eternal home where we will go when he returns, where everything is right and where evil is gone.  This confidence springs from many promises like one Jesus made, "I will come back and take you to be with me." (New Testament, Gospel of John, Chapter 14, verse 3) Our hope is real; it will happen as God said (not that we understand how and when), and it keeps us from despairing.
OUR PRAYERS ARE WITH YOU
We take our concerns to God in prayer asking and help in our times of need, for his miracles.  We pray for each other. We pray for anyone who requests a prayer. We will pray with you and ask God for something on your behalf. We pray in Jesus Name, for he said,  "Again, truly I tell you that if two of you on earth agree about anything they ask for, it will be done for them by my Father in heaven.  For where two or three gather in my name, there am I with them." (New Testament, Gospel of Matthew Chapter 18, verse 19)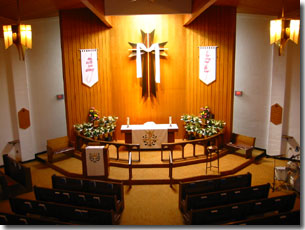 OUR WORSHIP TIMES
We gather for worship at 10:00 a.m. Sunday mornings.
Our Nuer-language worship and prayer is Sunday at 1:00 p.m.
OUR DENOMINATION
Along with other Lutheran Congregations we accept the Bible-based teachings that Martin Luther and the Protestant Reformation of the 1500's taught and confessed in the Book of Concord (1580). Gethsemane Lutheran Church is member of The Lutheran Church – Missouri Synod, the second-largest Lutheran church body in North America.
WE WELCOME YOU
Our worship services and our many other activities for young and old throughout the week and year are open to all.  As our Lifetree Cafe puts it, "Your thoughts are welcome. Your doubts are welcome. We're all in this together. God is here. . ."